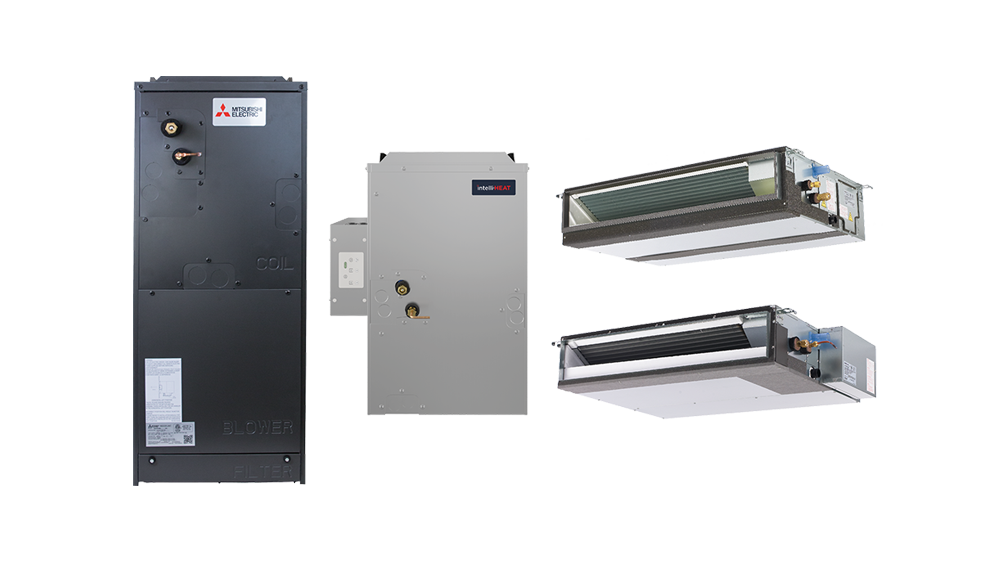 INTELLI-AIR™ DUCTED SOLUTIONS
Our intelli-AIR Ducted Solutions are ducted mini- and multi-split heat pump systems designed for every home and lifestyle. Discreet and fully concealed, this product line provides the unparalleled efficiencies of variable-capacity heat pump systems and the aesthetic appeal of a fully ducted solution.
MULTI-POSITION AIR HANDLER
The PVA Multi-position Air Handler boasts best-in-class construction with a durable black ZAM finish, 1″ R4.2 insulation, and low cabinet leakage. The highly efficient EC motor features three different static pressure settings. Optional electric heat kits are available. This air handler unit features a built-in humidifier, ERV, and auxiliary heat control inputs. The PVA is an ideal solution for projects requiring a longer distance between the air handler and the outdoor unit.
Capacities: 12,000 to 42,000 BTU/H
Sound: as low as 24 dB(A)
SEER: up to 21.4
HSPF: up to 11.2
COP: up to 4.1
ENERGY STAR®: some systems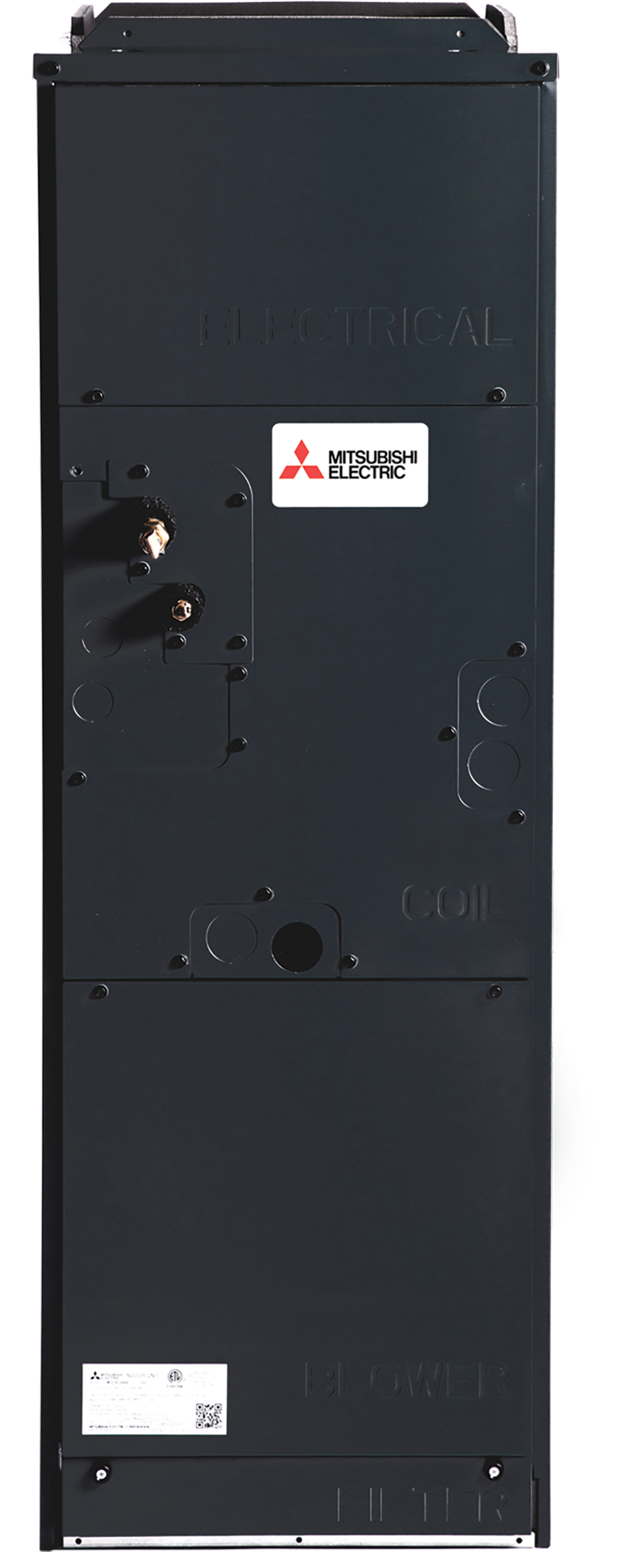 UNIQUE HORIZONTAL-DUCTED SOLUTIONS FOR YOUR UNIQUE SPACE
Our horizontal-ducted HVAC systems are a great solution for any room or a whole home. They are quicker and easier to install than conventional central systems, offer a wide range of indoor unit styles to meet the requirements of any space and are backed by the industry's best warranty.