Be outside even when you're inside
When you remove the limits from your home, you create endless possibilities. From cookouts on the patio to sunset dinners to simply clearing your mind, indoor/outdoor spaces encourage a healthier lifestyle and bring your home to life.
More space means more opportunities to create experiences with the ones you love. More living space, more dining space and more space for you to be you.
By opening your home to the outdoors, you turn the beauty of your landscape into an immersive part of your living space. This gives you a greater connection to the outside world and incredible views. 
A healthier, happier home
When you completely surround yourself in natural light and fresh air, you create an uplifting environment that research suggests can make you healthier, happier and more inspired.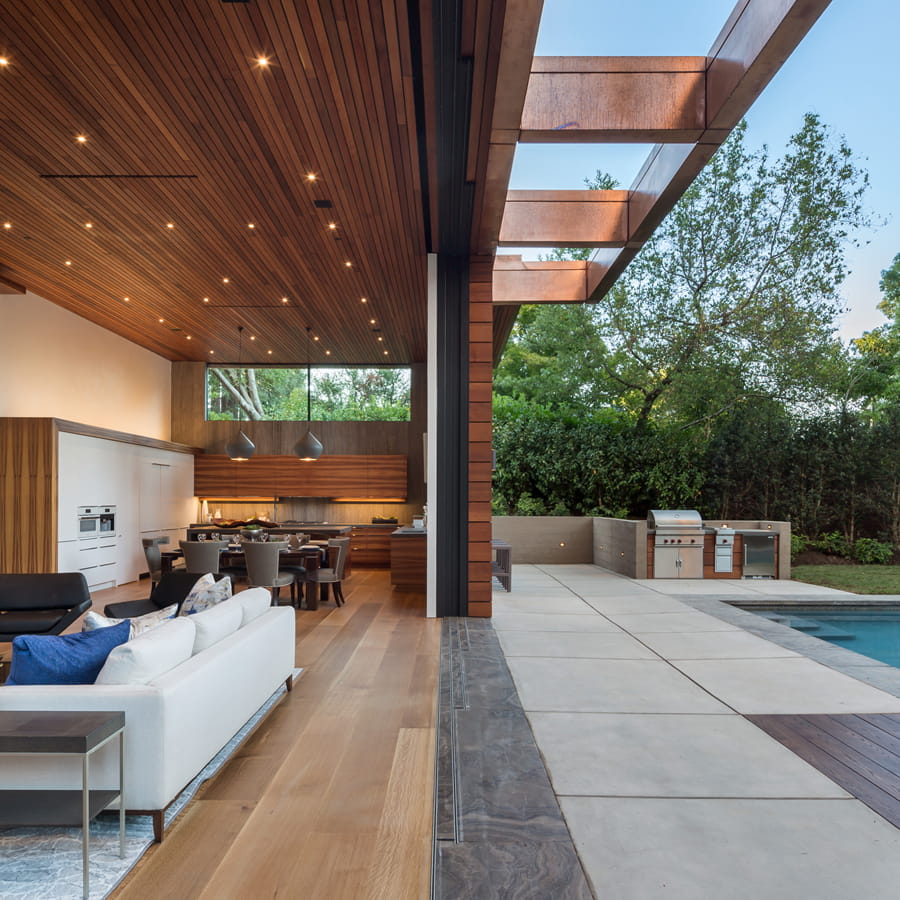 What: Epic moving glass walls that fold, slide or pivot
Where: Often used for panoramic views and bringing the outside in
Fun Fact: More than just a door, it's up to 60 ft. of pure wonder
What: The one that slides open
Where: Perfect when you don't have space for a hinged patio door
Fun Fact: Slides left or right, opening to the great outdoors
French & hinged patio doors
What: The door that swings open
Where: Great for patios, decks and even side entrances
Fun Fact: It can swing in or out, either way you'll get outside!
What: The window designed to connect to an outdoor living space
Where: Perfect in a kitchen or anywhere you want to connect indoor prep space to an outdoor hangout
Fun Fact: You can choose to have it slide or fold – even pocketing into the wall